Be a part of our Community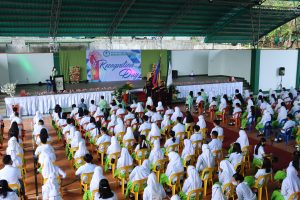 NDJC-SHS RECOGNIZES HONOR STUDENTS AMIDST PANDEMIC Notre Dame of Jolo College – Senior High School Department recognized two hundred and ten (210) students as academic
Read More
Providing education that is global, excellent and truly responsive to the needs of the community today
WE WELCOME YOU TO LEARN MORE ABOUT OUR ADMISSION PROCESS
WE'RE ALWAYS HAPPY TO HEAR FROM YOU
NDJC is a clean and green campus, a very conducive environment for learning.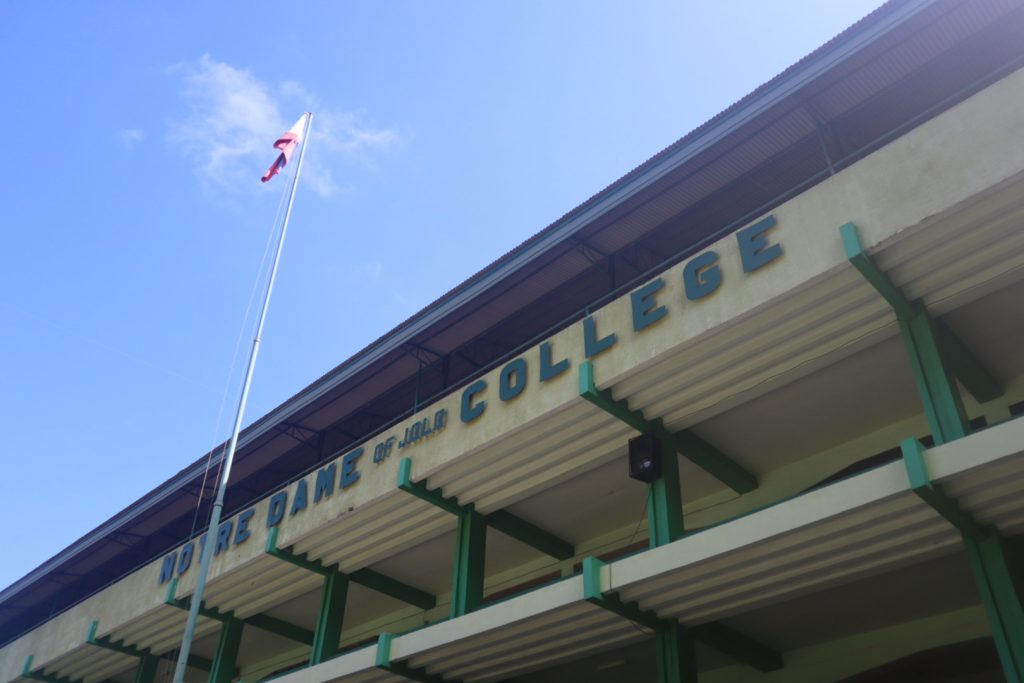 Follow us on our official  Social Media accounts
"NDJC is a POT of every students success. NDJC nurtures the students dream continuously. It never fades to guide them throughout their journey to enable them become successful. It serves like a POT, Place of Talents, where student holistic development grow and foster."
"I wasn't sure what I wanted to be and NDJC allowed me to be a writer, a dancer, an athlete, a singer, an ambasadress, an actress, a school publication cover model, a dj, a beauty queen, a public speaker and most of all it gave me a home I can always go back to. An average student like me was able to travel to Bangkok to represent not only the school but also the country and I am forever grateful. NDJC really did that!"
"NDJC to me is a beloved institution that I'd forever be grateful for because they provided me with a conducive environment to hone me with the necessary knowledge, skills, attitude, good values and proper discipline that helped me reach the top and these are the things that I will always bring along with me as I unlock greater milestones in life."
Most frequent questions and answers
The MOA will serve as basis of agreement between the parent and NDJC that will allow students to enroll without the entrance exam requirement as long as their son/ daughter will take it when it will be available. Students who did not take the entrance exam should meet the general average requirement of their course of choice. Once they take the entrance exam, the students should meet the required percentile rank (PR) of their course of choice. If they did not meet the PR requirement, they will be forced to shift to other courses. This is why they need to do good on their entrance exam. Because PA is a course requirement.
The MOA on NAT compliance will be given to the BS Nursing enrollees. The content of the MOA is an agreement between the parent/ guardian and NDJC to sllow the student to enroll in BSN without the NAT as long as they take and PASS the NAT when it will be available. If they did not pass the NAT, they will be forced to shift next semester. This is why they should do good on their NAT.
Submission of requirements is located at the Audio Visual Room or Bishop Ben Hall. The SDPC personnel in charge will hand the MOA on NAT compliance to parents/ guardians whose sons/ daughters will enroll in BSN. They will sign the MOA and submit it to the SDPC personnel.
Yes. You can still enroll as long as the parent/ guardian signs the MOA on Entrance Exam Compliance and submit other enrollment requirements.